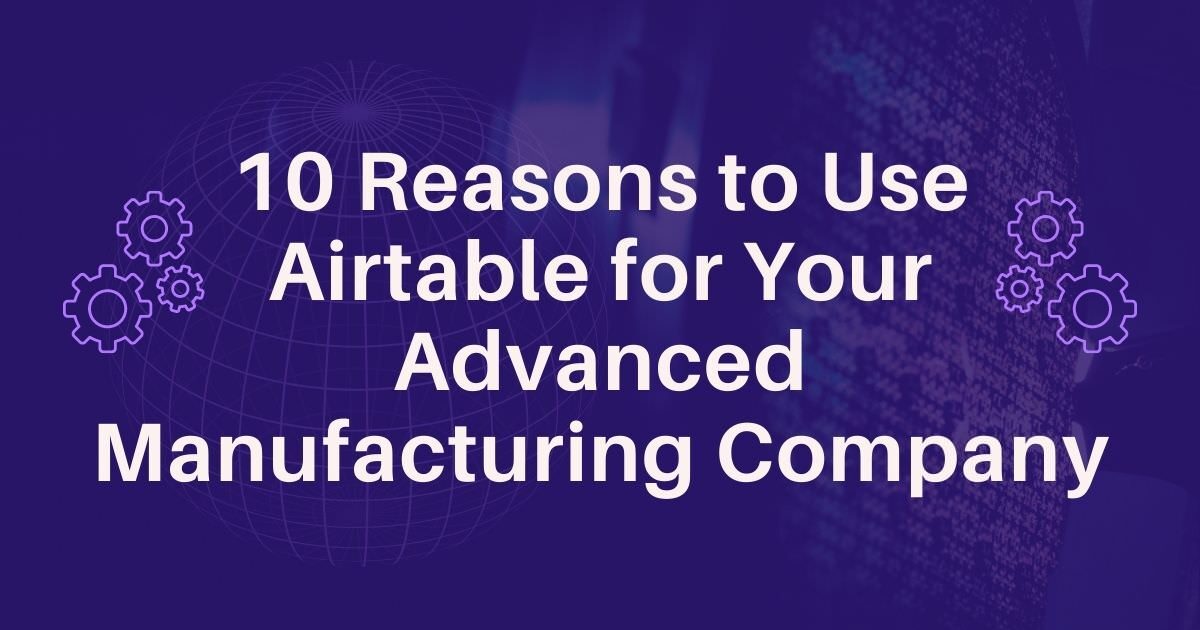 Businesses in a wide range of markets use Airtable and it's particularly a great choice for your advanced manufacturing company. Airtable is an almost infinitely customizable database tool, so as long as you set it up correctly, it can potentially fulfill most of the functions you need. These include workflow management and planning, inventory tracking, financial management, Customer Relationship Management (CRM), and more. Better yet, Airtable can be upgraded with different integrations and automations to help you save time and reduce mistakes.
If you have an advanced manufacturing company, you may have a hybrid paper and electronic system or use multiple pieces of standalone software. But you can increase your productivity and efficiency by switching to an Enterprise Resource Planning (ERP) system with Airtable as a central hub. This has been our system from the beginning at our precision machine shop, Defiant CNC.
Although there are many great reasons to use Airtable for your advanced manufacturing company, here are 10 of them to give you an idea of what it can offer.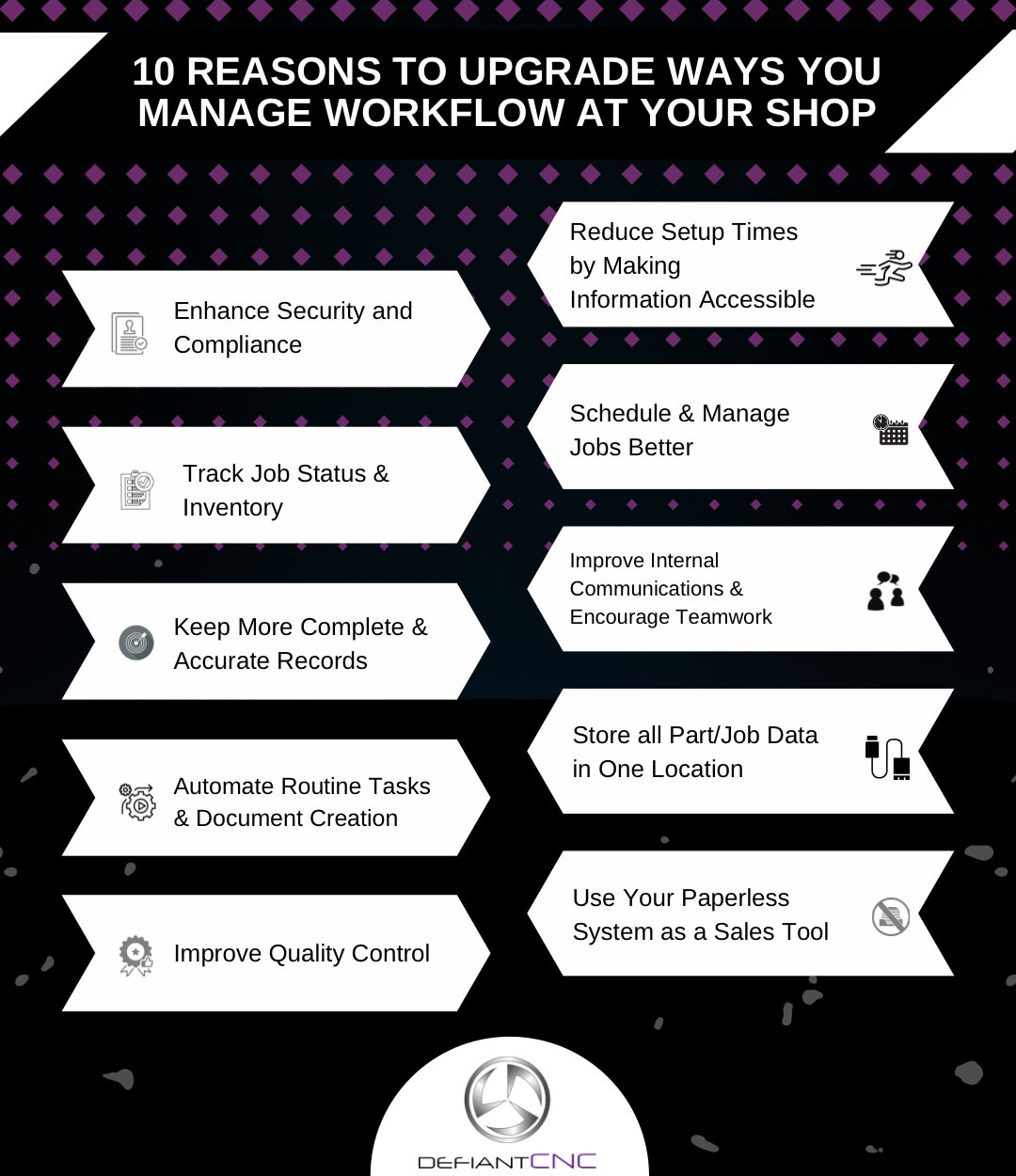 1. Enhance Security and Compliance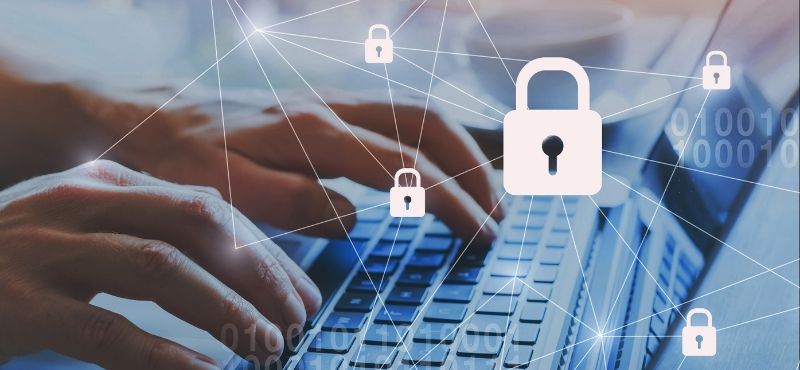 Enhancing security and compliance should be a priority for any business, but it's especially important for advanced manufacturing companies as we handle customers' design information. If you're currently storing your data on local hard drives or even using filing cabinets, you can likely benefit from a cloud-based system like Airtable.
Since Airtable handles the data security, the burden is no longer on you. And having a cloud-based system means you and your team can access the data from anywhere, anytime.
Security
All of the Airtable data is encrypted by AES-256 and stored in the cloud. Additionally, the communication between your computer/device and the server is 256-bit TLS encrypted. Your data is backed up on Amazon Web Services (AWS) hosting infrastructure while Airtable provides service monitoring and a disaster recovery plan.
Furthermore, Airtable's security standards include ISO/IEC 27001 certification and SOC 2 compliant data centers located in the United States. The physical security at the data centers includes 24-hour security, fire detection, and a redundant power system.
However, note that if your work requires extremely high-level security like International Traffic in Arms Regulations (ITAR) you'll need to find a different database solution. But for most advanced manufacturing companies, including those working with the aerospace, automotive, medical, and space sectors, Airtable's security standards are typically sufficient. 
Compliance
Depending on what you're manufacturing, you likely have or are seeking to obtain various certifications of compliance. For example, we have ISO9001 and AS9100. Airtable helps us maintain the daily record-keeping required for the certification and simplifies the process of gathering pertinent information for internal and external audits.
2. Reduce Setup Times by Making Information Accessible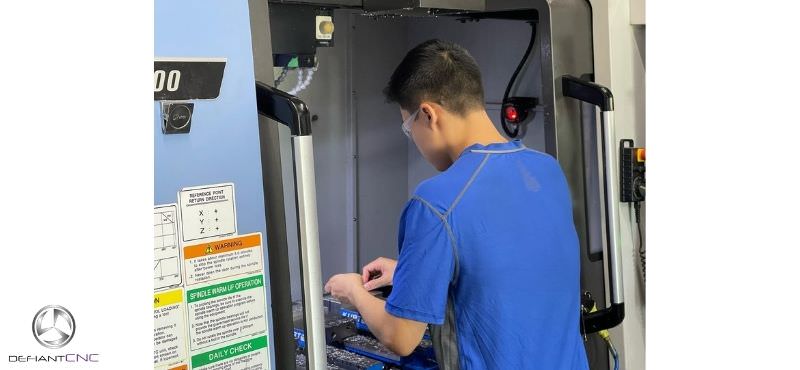 You can store all of the necessary information to get a job done in Airtable but until you install integrations (we use On2Air), you're likely spending too much time toggling between different tables. And when you toggle between multiple tables, it can be hard to remember all of the pieces of information that you need.
We use the On2Air Amplify integration for our Airtable base so our CNC machinists can quickly access all of the data they need right off the bat. This information includes:
Basic job info like the due date, status, customer name, and part/product/service info

Details on the part/product/service info like the required material grade/type/size

Job processes info like photos and tool list

Prints
3. Track Job Status & Inventory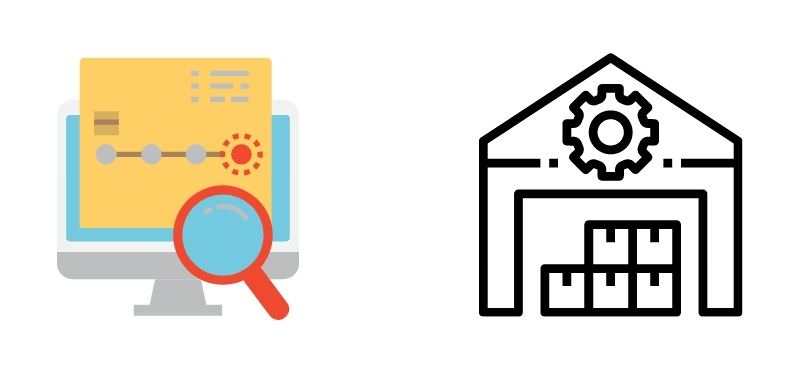 Airtable allows you to have a bird's-eye view of all of the jobs that are in production, plus you can track job status and inventory in real-time. Besides what's currently in production, you can keep tabs on recently finished jobs and future jobs.
Also, by setting up an inventory management system in Airtable, you'll always be on top of ordering any new materials or tools to get jobs done on time.
View Jobs by Status
Viewing jobs by status helps you see an overall picture of all of the jobs in the queue from the quoting, onboarding, manufacturing, to shipping stages.
Task Tracking
We've set up a visual task tracking system to allow us to quickly understand where a job is in the pipeline. We used rich text fields to create subtasks within tasks. Then, we used a formula to calculate the percentage of subtasks that are complete. This system makes it easy to know exactly where we are in the production workflow.
Inventory Management
Airtable works well for inventory management. In addition to the typical details like the part/service/product info, the quantity machined, scrapped, and available inventory, we upload any pertinent attachments. These include photographs and prints.
Vendor List
Tracking vendors is easy with Airtable. Browse vendors and store important contact information so you can quickly reorder necessary materials, tools, and more.
Materials Information
We have different tables for material logs, shapes, types, grades, and sizes. By having materials logged in our system, it's easier to set up new jobs and repeat jobs.
We use the materials log to track which material size and grade has been ordered and received. For each materials record, we notate the quantity ordered, quantity in our inventory, notate the job number, and assign job processes.
4. Schedule & Manage Jobs Better
By improving our scheduling and job management systems, we increased efficiency and productivity while serving our customers better. 
Job Scheduling
You can use Airtable's Kanban views for job scheduling. You can drag and drop tasks as it moves through the production process from programming, setup, milling/turning, deburring, cleaning, outside services, inspection, to hold for delivery.
Key Performance Indicators
Airtable allows us to track high-level data including Key Performance Indicators (KPI) such as:
Manufacturing time quotes

Run time per part

Run time to machine a job

Revenue generated per job

Tooling costs for a job

Costs to build fixtures

Material costs
Knowing these numbers is paramount to delivering customer work on time and providing us with the important data we need to make decisions to scale.
Documentation
In addition to the KPI, we document setup instructions for all jobs. These setup instructions allow us to complete repeat jobs efficiently. And if a customer needs something done that's similar to a past job, we can modify pre-existing information instead of starting from scratch.
5. Keep More Complete & Accurate Records
There are many solutions for tracking all the moving parts of an advanced manufacturing company. However, unless you've found the right solution, you may be using multiple pieces of software or other processes that hinder your workflow instead of accelerating it.

Perhaps your record-keeping process involves organizing paper documents in filing cabinets. You might also be storing electronic files in nesting folders inside one another on local hard drives. This may be enough to get by, but it's not efficient. There's not as much accountability for following protocol and it leaves room for human error (like typing mistakes). Not only that, you're likely spending hours on repetitive tasks that could be automated.
With Airtable, we store all data and documents for all aspects of our business in one place. This makes it much easier to maintain these complete and accurate records. In addition to the intuitive and user-friendly interface, we can edit records while viewing them thanks to the On2Air integration.
And so much of the data we have is not easily accessible unless we can view them in a way that makes sense. Airtable offers seven different views, so you can better visualize your data. For example, the calendar view is useful for anything related to scheduling, and it can sync to your Google or Outlook Calendars. Another view that we often use is the Kanban view, which is a drag-and-drop interface handy for to-do lists or workflows that involve multiple team members.
There are many upsides to being more organized and having clear records, like being better prepared for certification audits, preparing taxes, and making fully informed business decisions.
Customer Relationship Management (CRM)
Another important application of Airtable for us is our Customer Relationship Management (CRM). While it's possible to use standalone solutions like the most basic (spreadsheets) to advanced collaborative, operational, or analytical CRM software, you may find that Airtable suits your needs.
We store the following information in our customer table:
Business and contact name

Email, address, and website

Lead source

Attachments
This information is later attached to specific jobs so it's easy to know who to contact in case of additional questions, updates, etc.
Moreover, we automate customer data entry and customer contact using Zapier (more on that below).
6. Improve Internal Communications & Encourage Teamwork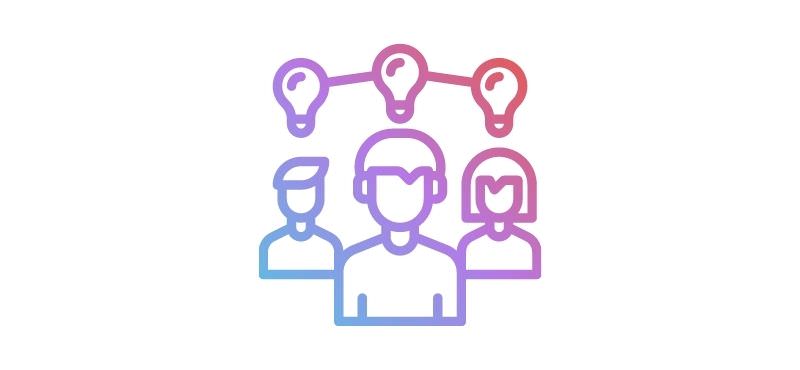 By streamlining and improving the flow of information with our Airtable base, we've improved internal communications among our team members. Having a clear understanding of who is working on what also encourages teamwork.
Easily Input New Data
Throughout the machining process, employees can enter new data on a job. This could be job details like setup instructions, photos, personal notes, and more. The system logs all of the changes and attributes them to the employee, so it's easy to follow up with one another on new updates.
Record Review
The record review layout allows us to assign resources or machinists to jobs. Creators can keep teams on top of their tasks while collaborators can add or update information.
To-Do List
To get an overall sense of what everyone is working on, we use a to-do list that's sorted by employee and by priority. Each item on the to-do list has the customer information and notes on the task at hand.
7. Automate Routine Tasks and Document Creation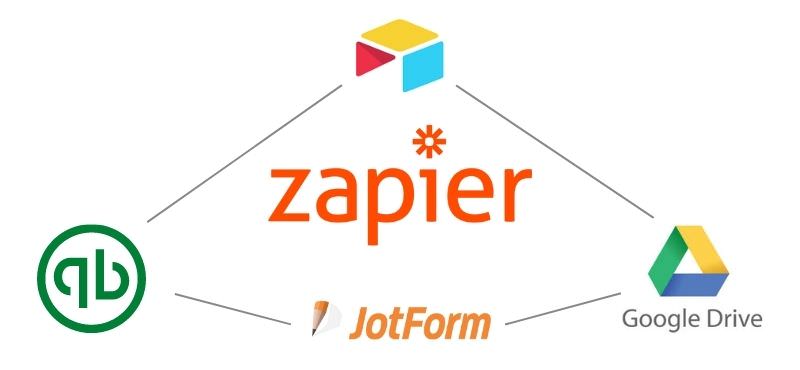 We've set up our Airtable with key integrations including Zapier, which allows us to automate many processes between different apps like Google Drive, JotForm, Quickbooks, and more. For example, we have automation set up for data entry, sending emails, and document creation.
The ability to set up Airtable automations has saved us a lot of time and helps us avoid errors that are bound to happen when doing manual data entry. And tasks that used to take a lot of time, like generating Certificates of Conformance and Routers, Travelers, and First Article Inspection Reports can now be done with a click of a button.
Additionally, we set up Airtable integrations and automations so whenever someone fills out our web contact form, the system automatically adds the data to three places: the customer table, contacts table, and interactions table. This helps us track the customer name, email, date and time of contact, plus the message they sent. Additionally, the system automatically sends an email to the customer so we can open our line of communication immediately.
8. Store all Part/Job Data in One Location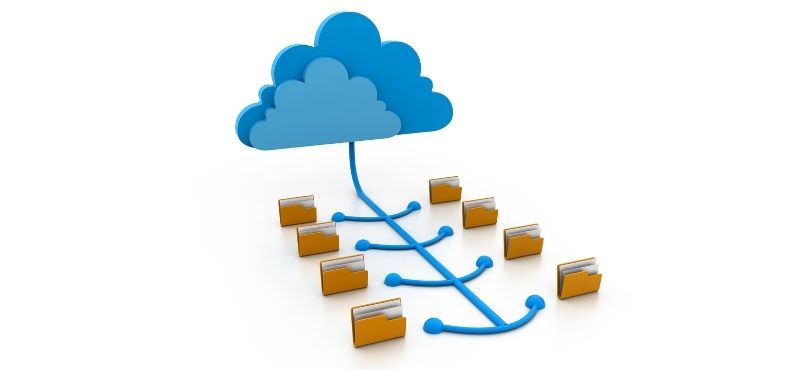 Currently, you may be storing all of your part and job data in separate systems. By bringing all of the data together in Airtable, you can have a better handle on what is happening in your manufacturing process while keeping tabs on all of your parts and tools.
Product Data Management (PDM)
Airtable has PDM built into it, and we store all of our data that needs to be tied to a step for making a part: CAM files, G-code, setup documents, tool data, fixture data, and more.
Parts and Tool Libraries
If you're currently using standalone asset repositories, the system may be working for you. However, you're not able to interact with the data. By switching to Airtable and setting up a Part and Tool Libraries, the information is easily accessible during the machining process.
We have a Parts Library that allows us to track and store all data related to a property. Additionally, our Tool Library helps us track what we have on hand. We can also flag any tools that need to be re-ordered.
The gallery view of our tooling inventory table helps us quickly see a photo of the part, the manufacturer, and specific info like the diameter, flute length, number of flutes, tool type, and coating.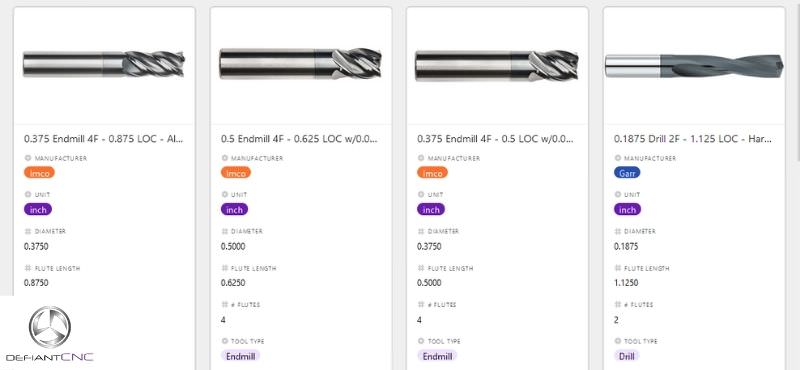 Our Instruments and Tools table can similarly be viewed in gallery format with a photo, the type, and range. You can click on each item to see further information including the manufacturer's website, price, and invoice.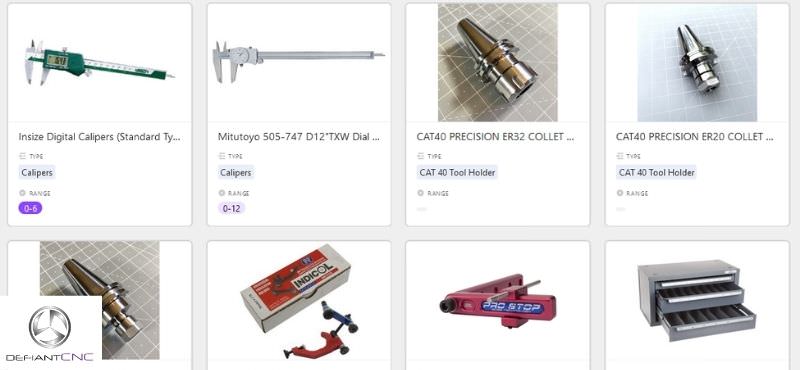 9. Improve Quality Control
Quality control is an essential part of any manufacturing process, and everything we produce is subject to stringent quality measures. We ensure quality by using advanced inspection techniques and by using a traceable calibrated instrumentation system.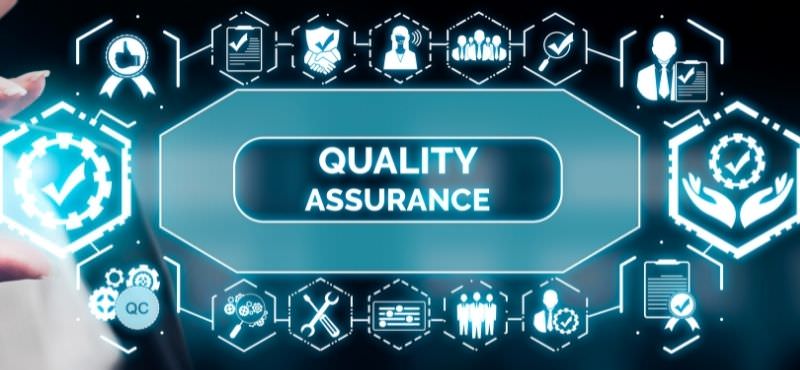 Airtable helps us improve our quality control as it allows us to have a streamlined way to track and document part inspections. This includes inspections while we are machining parts as well as a final part inspection once we finish making the parts. It's also a cinch to produce a First Article Inspection Report for a customer with our automation tools.
10. Use Your Paperless System as a Sales Tool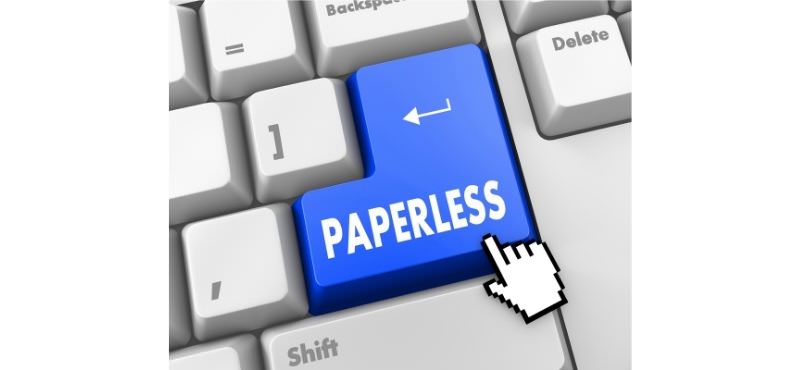 By upgrading your system to Airtable, you can enjoy a completely paperless system that serves not only you and your employees but also your customers.
We built a customer portal using Softr.io that allows our customers to log in and check on the status of their jobs in real-time. This offers a high level of transparency and communication. Because the portal is self-service, it also cuts down on email and phone times for basic questions about status updates.
Additionally, the portal gives customers access to view any past jobs, making it effortless for them to put in repeat orders. Notably, we have full control over which piece of information is visible and not visible to the customers.
Interested in Learning More?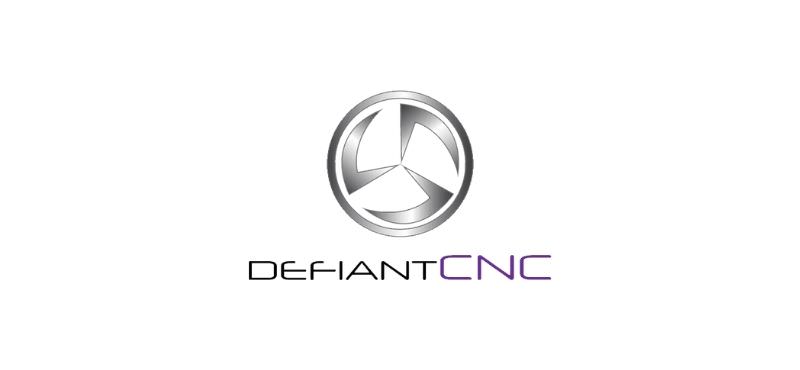 From the beginning of our shop in 2019, we've used Airtable as the central hub of our ERP system. Since then, we've helped many businesses, including advanced manufacturing companies, to make the switch to Airtable.

Building out an ERP system from scratch can be very time-consuming, so let us help you with the process. We understand your needs as an advanced manufacturing company and recognize that no two shops are alike. We'll work with you to customize your Airtable base to your exact needs. And once your new system is up and running, we're confident that you'll see a great improvement in workflow efficiency and overall productivity.
Contact us today to get started.